Docstand is one-of-a-kind service that hosts documentation
for your projects in an easy and elegant way.
Supported Languages:
Java, JavaScript, C, C++, Python, Ruby, PHP, Go, Scala, TypeScript, Clojure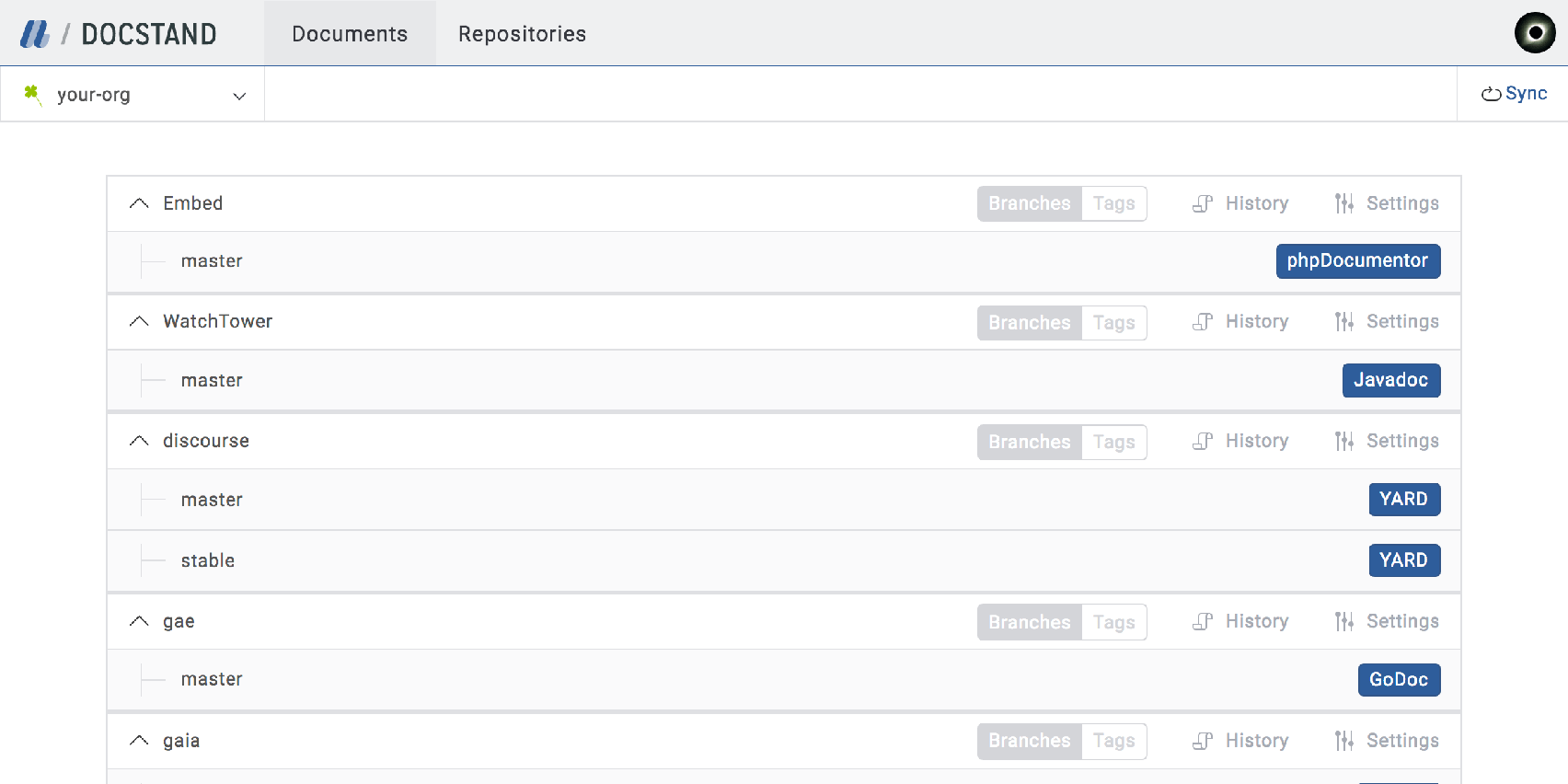 ---
Generate documentation for your Git repositories
You can generate and securely host documentation for your Github/Bitbucket repositories. The access to the documentation is strictly limited to the members who have read permission on the corresponding repository.
---
Continuous Documentation
Your documentation is updated every time you push new commits to your repository. With continuous documentation integrated to your development workflow, you can easily and instantly share the latest documentation within your team.
---
Spend less time on configuring tools
Docstand automatically detects the language of your repository and selects an appropriate tool. It analyzes your repository deeply to such an extent that it automatically searches the config file, resolves the dependencies and applies default settings.
---
Sign up now and start using Docstand!
Free during beta period. If you have any questions, visit here to contact us or send email at support@rocro.com.