Inspecode is a super-efficient service that performs detailed analysis
for your source code and generates corrections based on the analysis.
Supported Languages:
Java, JavaScript, C, C++, Python, Ruby, PHP, Go, Scala, TypeScript, Clojure and more...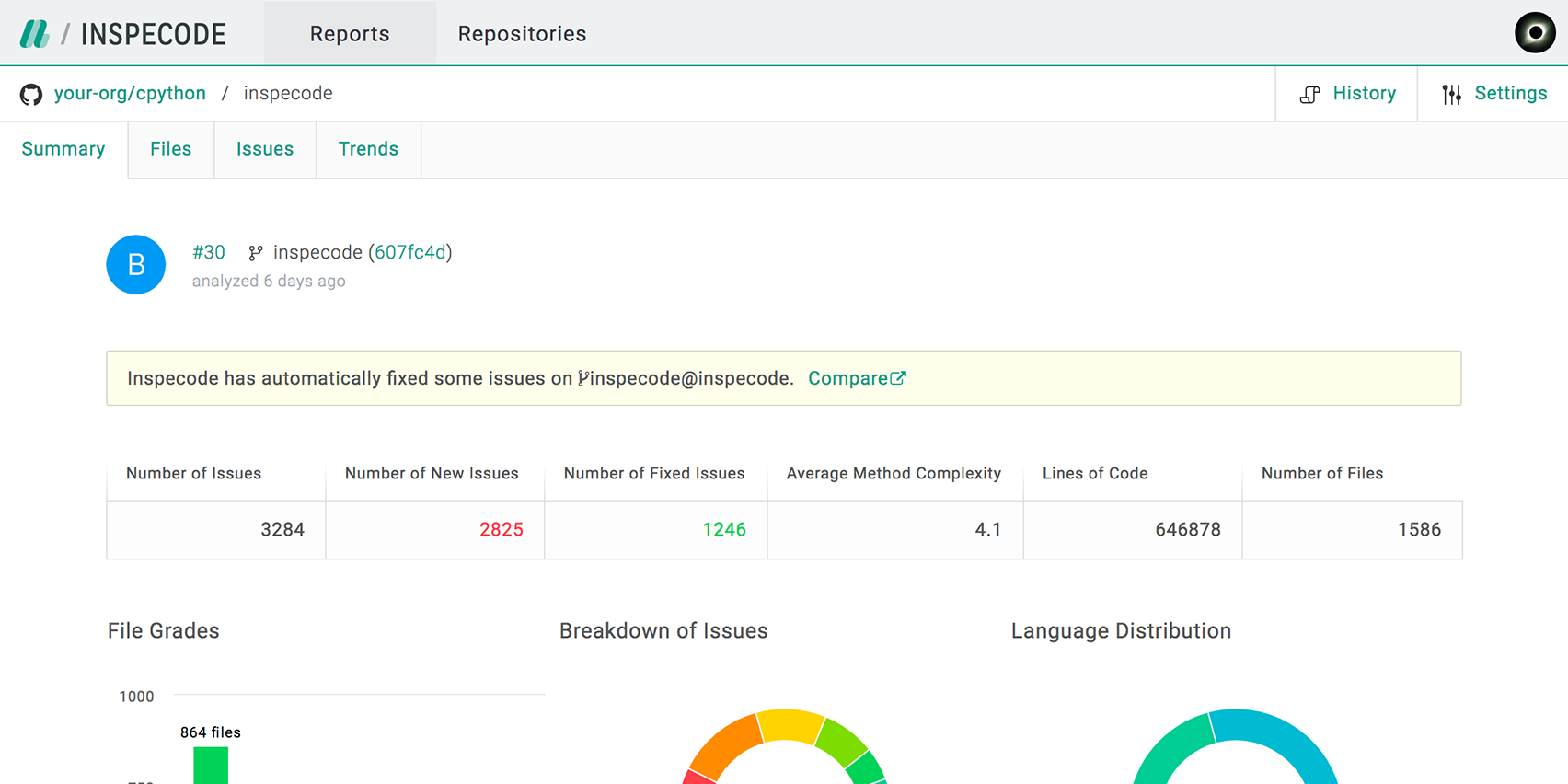 ---
Accelerated source code analysis with advanced parallelization
To take automated code review paradigm to the next level, Inspecode applies tool-level parallelization to accelerate source code analysis.
---
Speed up your code reviews
Inspecode automatically identifies new issues in your codebase, calculates code metrics and generates corrections based on the analysis. With source code analysis integrated in your workflow, you are always aware of the quality of your codebase and can merge pull requests with confidence.
---
Spend less time on configuring tools
Inspecode automatically detects the language of your repository and selects appropriate tools. It analyzes your repository deeply to such an extent that it automatically searches the config files, resolves the dependencies and applies default settings.
---
Sign in now and start using Inspecode!
Free during beta period. If you have any questions, visit here to contact us or send email at support@rocro.com.