Loadroid is a simple-yet-robust service that performs load tests
for your web applications in an easy, effective and scalable way.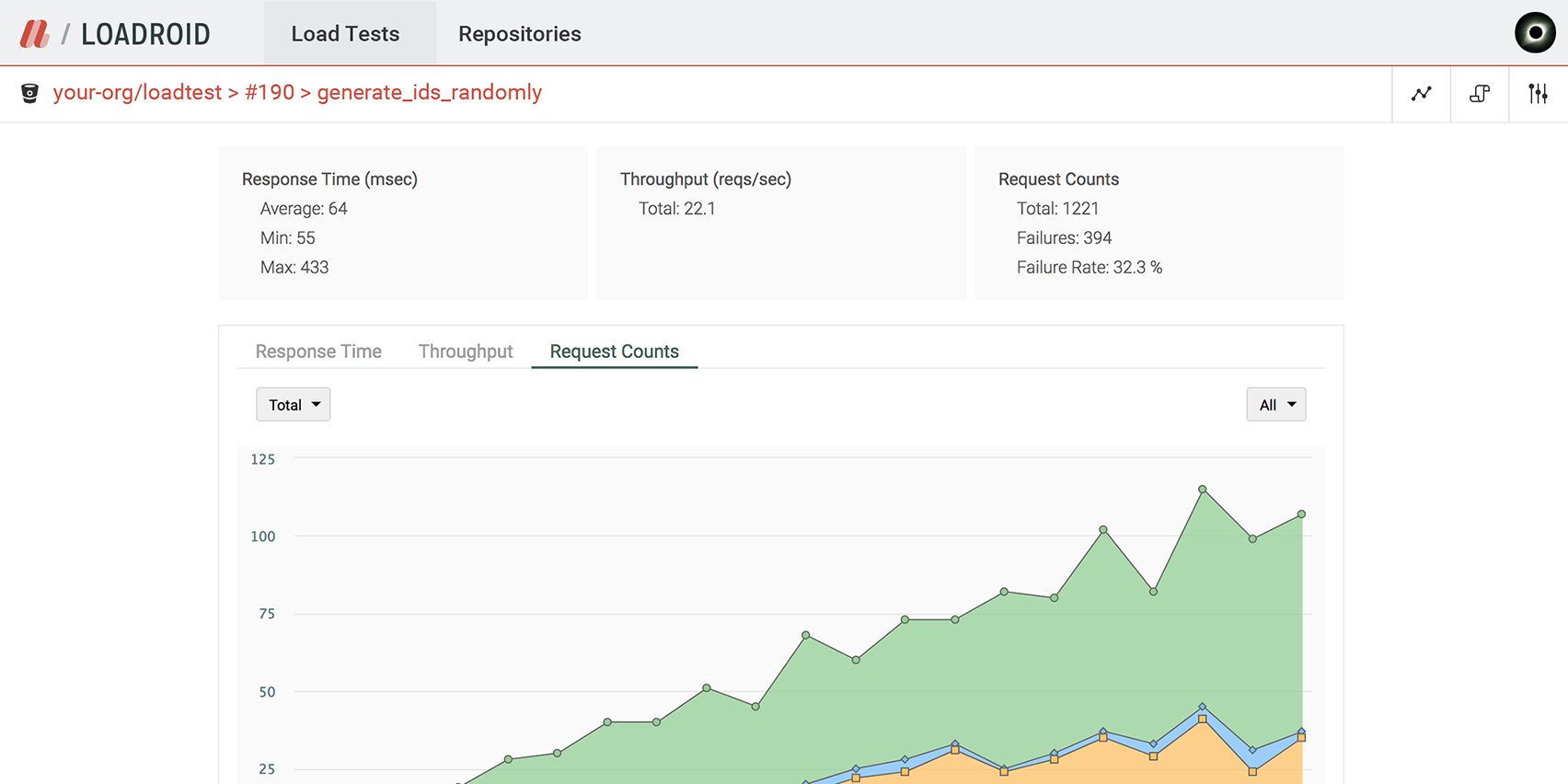 ---
Run load tests easily and quickly
Loadroid effectively reduces the man-hours required to configure, run and analyze load tests. With Loadroid at your disposal, you only need to write test scenarios and all other tasks are automatically taken care of.
---
Create load test scenarios concisely and flexibly using YAML+JavaScript
Loadroid is an easy-to-configure load testing tool. You can concisely write basic test scenarios by just using YAML. And if you want to dynamically set the requests, you can do so flexibly using JavaScript.
---
Automatic setup of load test environment
Loadroid analyzes your test scenario and automatically constructs the load test environment accordingly. Moreover, you can easily scale up to thousands of concurrent virtual users without worrying about capacity planning, optimization and load balancing.
---
Contact us now and get early access to Loadroid!
Loadroid is currently in closed alpha phase. If you have any questions, visit here to contact us or send email at support@rocro.com.